Talent
NonZero Ventures is founded by Mr. Mehran Farahmand. Under his leadership, we have assembled high integrity industry veterans dedicated to quality client service, sustainable, and innovative solutions. We form high performing teams with our clients, delivering values early on in the course of our engagements.
Our work environment is collegial, and fun. We are committed to listening to the voice of our team members. While we draw upon the talent of our clients, network organization and alliances on each project, our day to day thought leadership is provided by a core team of seasoned professionals within NonZero Ventures:
Mehran Farahmand, Managing Director and Founder
[email protected]
Mehran is an innovator, a client advocate, and a team mentor with over 25 years consulting experience globally. He has been a founder and leader of multiple organizations including Manugistics (JDA) Pricing Revenue Optimization Practice in Asia and IBM's Retail Price Optimization Practice.
Mehran's areas of expertise include business transformation, customer strategy and profitability. He has created and led Business Process Redesign and Change Management Practices as well as a Professional Services organization for a Silicon Valley start up, involved in raising funds. Mehran has developed many business methodologies for assessing business processes, defining their technological requirements, and transforming organizations.
A true global consultant, Mehran has lived and/or worked in more than 20 countries. He is articulate in English, French, Japanese and Farsi. A firm believer in leadership through collaboration, Mehran brings out the best  in people. He is passionate about serving clients and mentoring his teams towards a common goal, creating value for our clients.
Mehran has the following degrees:
M.B.A. (emphasis on Organizations and Strategy)
M.A. International Management
M.S. Computer Science (emphasis on Artificial Intelligence)
B.S. Computer Science
B.A. French
Steve Haskin, Practice Lead, Oil and Gas Industry Practice
[email protected]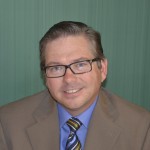 Steve has over 20 years of progressive experience in management consulting, building and directing top performing global sales & marketing activities. These clients have ranged from early-stage startups to established F250 enterprises.
Steve has had roles in sales and business development and product marketing in manufacturing, high-tech and most recently the upstream oil & gas process industry. Steve's background in sales development at both large and small companies as well as business process change has earned him various leadership positions.
Steve received his MBA from San Diego State University and his BS in Mechanical Engineering from Louisiana State University. Steve is a registered PE in the State of California.

Dr. Özgür Özlük, Principal – Decision Sciences
[email protected]
Özgür has been an assistant professor in the department of decision sciences at San Francisco State University, College of Business since Fall 2003. He  teaches courses in management science, operations management and statistics at the undergraduate, MBA and executive MBA level. He has also provided pro-bono consulting services for several for-profit and non-profit organizations.
Özgür is involved in the following research areas: practices of revenue management, ecological pricing issues, spreadsheet engineering, and general business applications of mathematical programming. In addition, Özgür is in the process of developing a portfolio of corporate education tools on topics varying from agile supply chain management to business analytics using spreadsheets. In the past, he taught in workshops on inventory management at large clothing retailers such as Gap.
Özgür's educational background is in industrial engineering and operations research. He obtained his Ph.D. in operations research from UNC Chapel Hill in 1999. After getting his Ph.D. degree, he spent three years working as a quantitative modelling consultant for Caleb Tech, Texas (an airline scheduling company) and at the revenue management division of Manugistics, Inc (now JDA).
« People